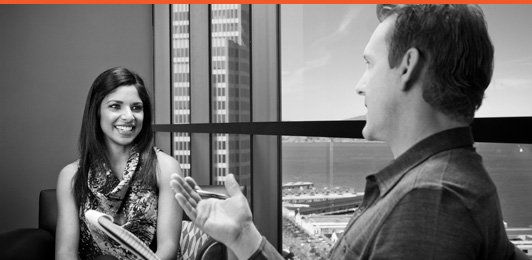 Are You Fluent Material?
Do the very words "status quo" bore you?
Do slackers and schmoozers annoy you?
Do you have an unrelenting drive for delivering better service?
Do you love to be loved by your clients?
Do you have at least 10 years experience in technology consulting, sales, sales engineering, or project management and want to be part of something more exciting and rewarding?
Are you tired of selling hours, projects, or widgets and interested in truly partnering with your clients to help them succeed at a strategic level?
If you answered yes to these questions, then we are interested in talking with you. Please email us at careers@fluent.net and tell us specifically why you are interested in joining Fluent and why you think you might be a good fit for our team of perfexecutionistic game-changers as we continue to blaze the Technology Cosourcing trail by delivering higher value for our enterprise clients.
---
Fluent is an equal opportunity employer with a commitment to diversity.  All individuals, regardless of personal characteristics, are encouraged to apply.